Executive Committee 2023-25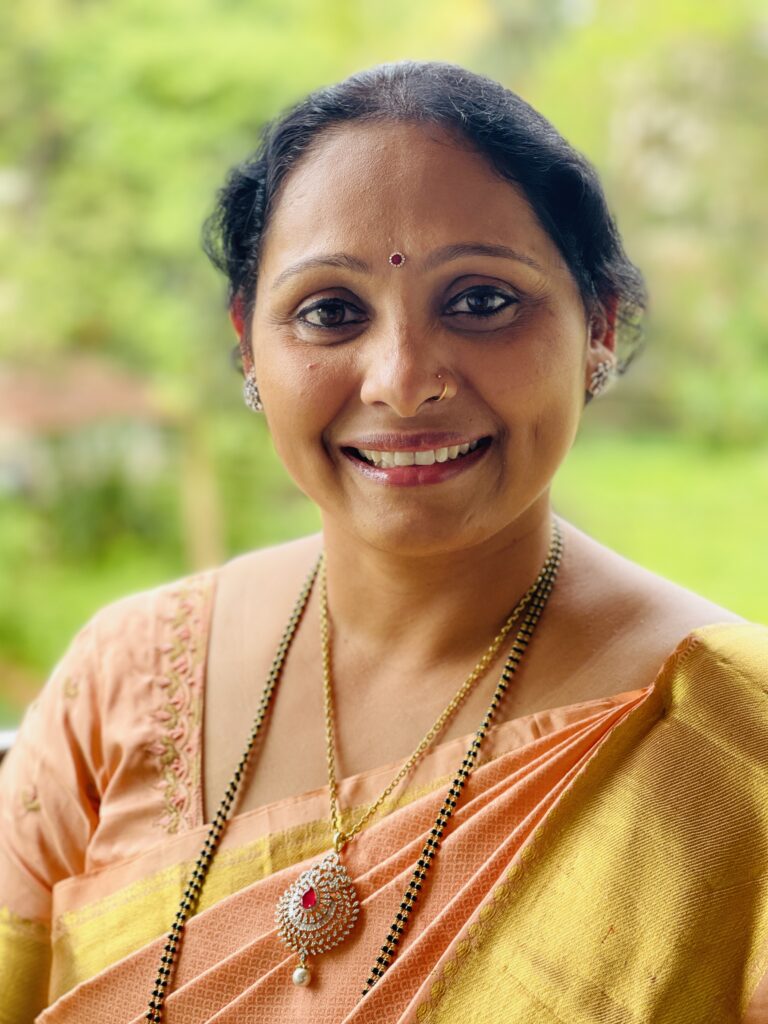 Shreevalli Rai Martell has been living in Florida since January 2010 with her husband and daughter. Her job as a Legal Counsel at a reputed Anti-Money Laundering(AML) and Governance Risk and Compliance (GRC) provider required her to move to the United States. She initially joined this company in April 2008. Rai Martell started her journey with this firm at a client location in Bangalore, India. Prior to this, she practiced Civil Law in Mangalore District Court between 2004 and 2008.
Rai Martell was born and raised in a remote village in Belthangady. Art has always been running the family, her father was a Yakshagana artist, a government employee and an Agriculturist. Her grandfather was also a Yakshagana Bhagavata. Rai Martell's mother is a homemaker and takes care of the family farm. Growing up with two siblings, she has always been inclined towards arts and culture, she practiced singing Indian classical music. She graduated with a Bachelor of Arts (BA) degree from SMC college in Moodabidri and later with a Bachelor of Legislative Law (LLB) from the SDM Law College (affiliated with Karnataka State Law University) in Mangalore. She was elected as a Cultural Secretary and Joint Secretary at SMC college, and later as a Joint Secretary at SDM law college.
In 2015, Rai Martell decided to take a break from her corporate career to take care of her family and to pursue her interest in music, embossing, quilling and other paper arts. In 2021, Rai founded Florida Tulu Koota and is currently involved with organizations like Ilesa promoting Tulu culture in India and overseas.Rai has been associated with BANA(Bunts association of North America) as a member since 2021. Last year Rai Martell gave an interview in Mangalore Akashvani and Namma tv Kudla channel about Tuluvas and tulu koota in America. Rai Martell's aim is to help the immigrant communities and second generation of Tulu origin in the United States, especially in Florida, to connect with each other and stay in touch with their culture. She knows how to read and write Tulu 'lipi' (script) and decoding Tulu manuscripts (talegari). Currently learning Sanskrit further broadens her horizons.
Rai Martell likes traveling, exploring new cultures and cuisines. Florida's beaches, the warm weather, coconut and mango trees reminds her of hometown Mangalore.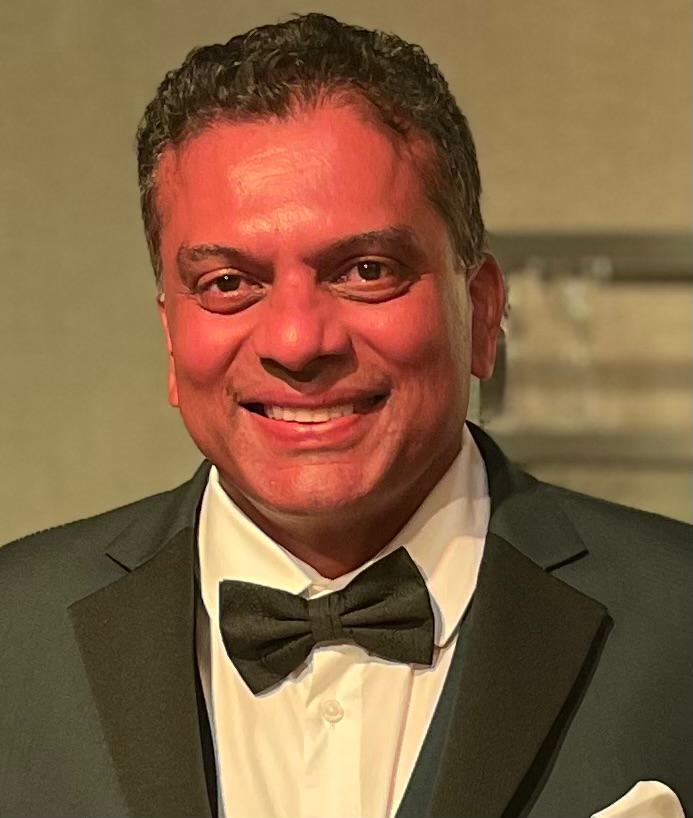 Born and brought up in Mangalore City, did early schooling and college at St Aloysius and later Engineering from MIT, Manipal. Came to USA in 1988 to pursue MBA from Kansas State University. Initially moved to New Jersey area and later called Atlanta home since 1998. In the early years worked in the technology field but since 2001 has diversified into various business ventures. Currently have a diversified portfolio in Technology, Real Estate and Retail Sectors.
Married to Sandhya with 2 children – Ariyana, a Senior at Georgia Tech and Aatish, a Sophomore at Georgia State. Shirish is an avid Tennis player and has a few accolades to his name. Has represented the State of Georgia in the USTA over 40's league tennis.
A big proponent of Tulu language and talks only in Tulu at home and with family. As a family they have made it close to compulsory to visit Mangalore at least once or more every year and have done this since 2008 until COVID.
President of BANA (Bunts Association of North America) from 2019 – 2022. Under his leadership BANA has been more active in trying to bring the community together with various initiatives and to keep the membership engaged. He has attended 13 out of the last 15 BANA Conventions.
Shirish, has also engaged in trying to help the underprivileged and especially during COVID he has helped various charities back in India.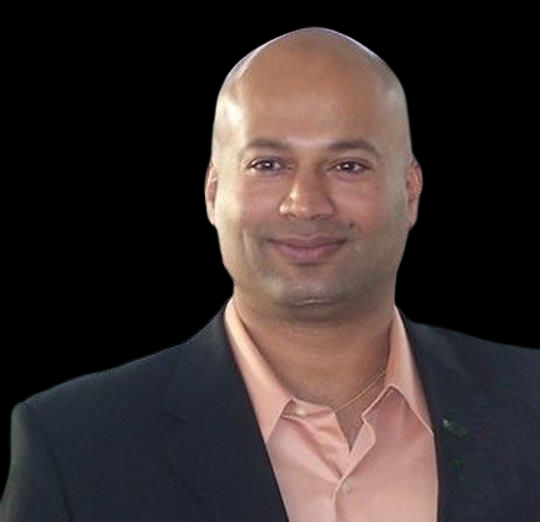 Sudarshan Shetty based in Toronto, Canada. He was raised and schooled in Mumbai and his native place is Karkala, His father being from Kuntady and Mother from Nallur. Family consists of wife Sujatha Shetty also from Mumbai with native being karkala, and a daughter and son.
His professional background is warehousing and logistics.
He is the founder and President of Tulu Koota Canada. Long back he saw there was no organization representing our beloved Tulu Appe Bashey, so he felt the need to create Tulu Association of North America in 2012. Due to work and other constraints he was not able to devote much time to this venture and get much traction. When AATA came along, he was thrilled that finally our Tulu appe bhashey is being recognized, honored and celebrated in this faraway land.
Tulu is the de facto language spoken in his home and every effort is made to avoid speaking in other languages. The logic being that, Tulu can only be learnt at home, whereas outside the home, you get to use all other languages. Both of his children are fluent in Tulu.
Regds AATA his words are " I feel honored, privileged and humbled to be part of this wonderful organization with all its amazing Tulu passionate members and look forward to doing my little bit in whatever way possible. Looking forward to a wonderful time together".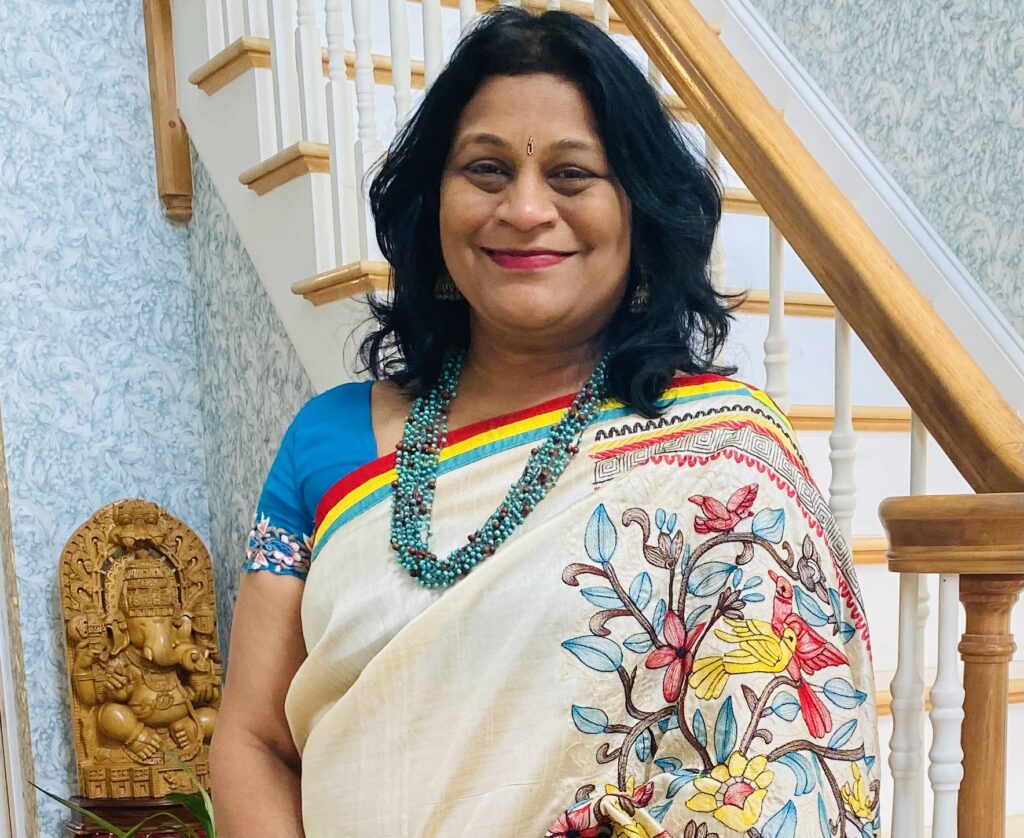 Puja Shetty is a software engineer by profession working in the Pharma industry for over 20 years. Along with her husband Ashwin and daughter Sneha she lives in suburbs of the Boston Area.
Always taking pride in her roots Puja has been associated with BANA( Bunts association of North America) as a member since her move to the US and is currently serving as one of the board members and the regional representative of the New England area . She is grateful for having had the opportunity of serving a 2 term tenure ( 2015 to 2019) as the general secretary of the New England Tulu Koota in Boston where she got to introduce new members
Into the fold thus connecting tuluvas in and around the New England area while also connecting with many others around the world . . Puja has also been volunteering for the New England Kannada Koota Seva Mandaara ( charity wing ) since its inception in 2013.
On the personal front she grew up in Bhadravathi, studied in malnad college of engineering in Hassan. Puja prides herself in being the granddaughter of Late Mrs . Leelavathi Rai first female MLA in Dakshina Kannada and lives by some of her guiding principles . Her father Sudhakar Rai is from Vitla, Kundadka and Kaidale and mother Geetha Rai is from Kodial Guthu and Bakrabail family and she has 1 brother Vikas Rai residing in Bangalore.
Puja has great love for the tulu language , culture and cuisine and believes that she has learnt a lot from her New England tulu Koota family. She can speak tulu fluently and takes pride in learning to read and write in tulu in 2020 under the guidance of Satish Agpala from Kanaada and his tulu lipi online classes.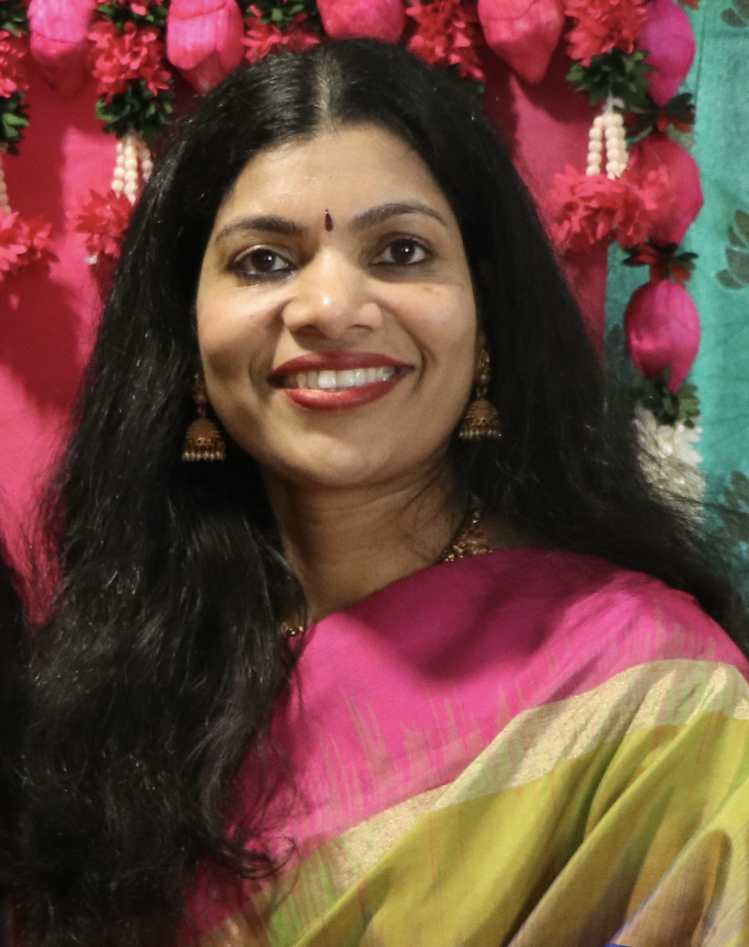 Ranjani Asaigoli is a software professional who is currently working in the pharmaceutical industry. She currently lives in Raleigh, North Carolina with her husband, Umesh Asaigoli and two children Suhan and Sanvi. Ranjani was born and raised in Bantwal, Dakshina Kannada. She earned her degree in Computer Science Engineering from Malnad College of Engineering, Hassan before moving to the United States in 2002.
Ranjani considers herself very fortunate to have grown up in a joint agricultural family. Being involved in the daily chores of agricultural activities gave her a unique perspective on the challenges and rewards of that lifestyle, and it instilled in her a deep appreciation and kept her rooted with the culture and traditions of Tulunadu. Some of her fondest childhood memories revolve around attending yakshagana bayalata, nema, kola, and ooruda jaathres with her family.
Ranjani is one of the founding members of Triangle Tuluvere Chavadi. She feels privileged to be surrounded by fellow Tulunadu natives who share her love for the region's food, culture, and traditions. She actively participates in the cultural and picnic activities organized by the Tuluvere Chavadi and is committed to preserving, protecting, and promoting the Tulu language and rich culture of Tulunadu. She helped to organize Tulu lipi class for the members of Tuluvere chavadi and is proud to say that she can read and write Tulu script. She firmly believes in the importance of passing down the language and culture of Tulunadu to future generations and is motivated to do so through her work with the AATA initiatives and activities.
During her free time, Ranjani likes to keep herself active by participating in sports like throw-ball, volleyball and cricket tournaments in the Triangle/Raleigh area.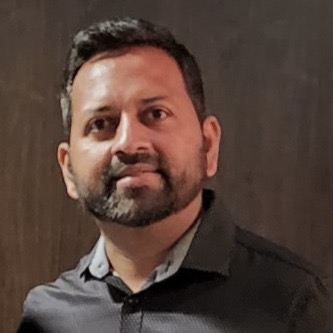 Santhosh Shetty, an accomplished software professional, currently holds an executive position at a reputable software development company based in California. With a master's degree in computer science, Santhosh has garnered significant expertise in the field. He began his career in Bangalore, India, working for multinational software companies before making the move to Charlotte, North Carolina, USA in 2011. Over the years, he has also worked in Salt Lake City, Utah, and Los Angeles, California, gaining diverse experience in the software industry. Currently, Santhosh resides in Atlanta, Georgia, along with his wife Bhagya, and they are proud parents to their son Lalith and daughter Prisha.
Born in Sullia, Dakshina Kannada, Santhosh grew up in the same city, where he was immersed in the rich cultural traditions of Tulunadu. Being exposed to captivating arts like Yakshagana, Aata, Nema, Kola, Kambala, Tambila, and unique festivals such as Bali Padyami, Keddasa, bisu parba etc. His agricultural family background helped him to develop a strong bondage and respect in Tulu culture.
From a young age, inspired by the teachings of Swami Vivekananda, Santhosh actively volunteered and organized various charitable activities at the state level in India. These initiatives involved student programs, fundraising for charity activities, and cultural events. He actievely helped in expanding the Karavali group in Southern California and organizing yakshagana programs in the region. Santhosh remains deeply involved in various charitable programs, particularly those aimed at supporting underprivileged students in India.
His driving motivation to be part of AATA (American Association of Teachers of Tulu) stems from his unwavering dedication to preserving Tulu language and culture, and the inherent responsibility of passing it on to future generations.
Outside of work, Santhosh indulges in a variety of hobbies, including playing cricket, tennis, and chess. Additionally, he shares his expertise by teaching software skills.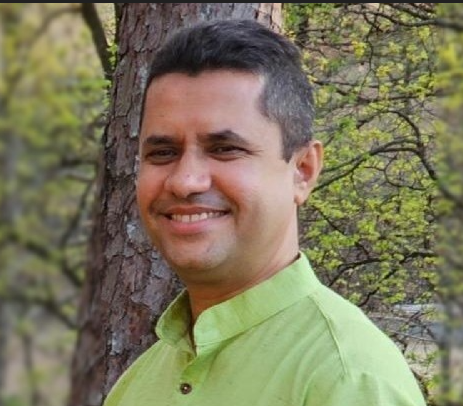 Sudeep Hebbar was born and brought up in Marooru - Belve, a place in the foothills of Western Ghats at the tri-junction of Kundapura, Udupi and Karkala (now Hebri) taluks in Udupi district. Having done schoolings in Udupi district (Belve Primary School, Goliangadi High School and Poorna Prajna PU College) and graduated from college in South Canara district (Sullia, Mangalore University), and family, relatives and friends from Kannada and Tulu background, Sudeep identifies himself with both Kannada and Tulu languages and cultures. Moved to Bengaluru in 1999 and then to USA in 2006 for work. Sudeep and wife Chaya and sons Sumith and Sanchit called Atlanta home since 2008 and are settled in suburb Cumming, Georgia.
Sudeep is a Principal Architect (Software) at T-Mobile by profession. Sudeep's father Narayana Hebbar is a retired lecturer and is a Kannada/Tulu author, poet, Yakshagana Talamaddale/Harikathe artist and singer. Sudeep had taken active part in Yakshagana and plays Chande at SKV Atlanta. He is also an outdoor, sports and music enthusiast. He is associated with few non-profit organizations. He was a Treasurer and currently Director at Nrupathunga Kannada Koota of Atlanta. He takes part actively in SKV Tulu Koota of Atlanta and is proud to be involved in AATA. He was a member of constitution/bylaw committee of AATA during it's inception.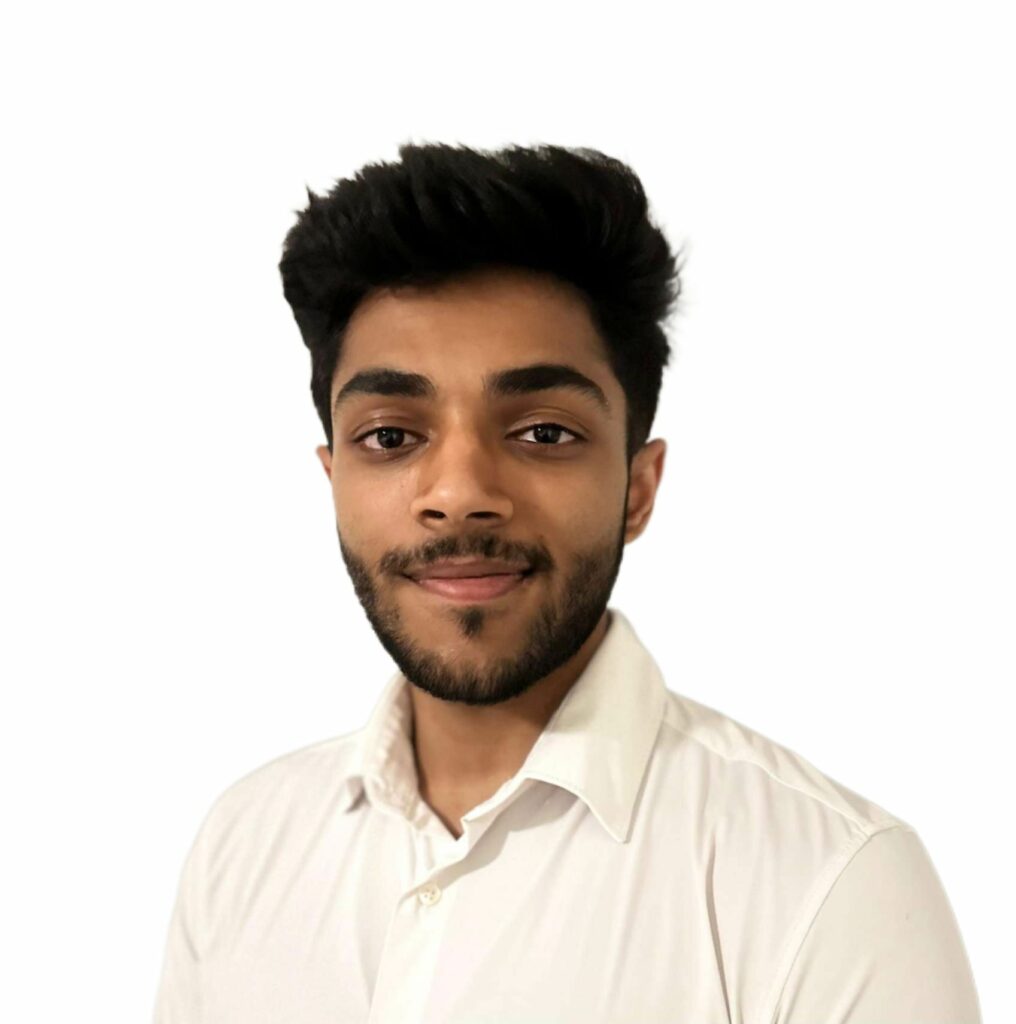 Aryaman Shetty is a driven and ambitious undergraduate student at the Kelley School of Business, Indiana University, pursuing a double major & co-major in Entrepreneurship & Corporate Innovation, Operations Management, and Digital Technology Management. He is a junior with a diverse background that has allowed him to gain a unique perspective on culture and business.
Born and raised in the suburbs of Atlanta, GA, He moved to Manipal Udupi where he attended middle school and early high school. For his 11th and 12th grade, Aryaman attended Christ Junior College Residential in Bangalore, pursuing the International Baccalaureate Diploma. During this time, he served as the Vice President and President of the college.
He owes a great deal of his success and passion to his father, Anil Kumar Shetty. His father grew up in Mangalore city and moved to the United States in 1998, where he owned several convenience stores before deciding to move back to India in 2012. Aryaman's father instilled in him the importance of their Tulu culture, ensuring that he and his sister spoke Tulu at home and with relatives at ease. Today, Aryaman is involved in one of his father's businesses called Shoolin Films, which produces Tulu and Kannada movies. Shoolin Films has already produced blockbuster Tulu hits like "GIRGIT" and "GAMJAAL", with "CIRCUS" and Kannada "HAPPY BIRTHDAY TO ME" in the pipeline.
This summer, Aryaman will be working at JP Morgan Chase as an Operations Analyst, where he will apply his education and skills in a professional setting. With his unique blend of cultural and business experience, Aryaman intends to leverage his knowledge to promote Tulu culture through movies and give back to the coastal communities that have given him so much.
Married to Sandhya with 2 children – Ariyana, a Senior at Georgia Tech and Aatish, a Sophomore at Georgia State. Shirish is an avid Tennis player and has a few accolades to his name. Has represented the State of Georgia in the USTA over 40's league tennis.
A big proponent of Tulu language and talks only in Tulu at home and with family. As a family they have made it close to compulsory to visit Mangalore at least once or more every year and have done this since 2008 until COVID.
President of BANA (Bunts Association of North America) from 2019 – 2022. Under his leadership BANA has been more active in trying to bring the community together with various initiatives and to keep the membership engaged. He has attended 13 out of the last 15 BANA Conventions.
Shirish, has also engaged in trying to help the underprivileged and especially during COVID he has helped various charities back in India.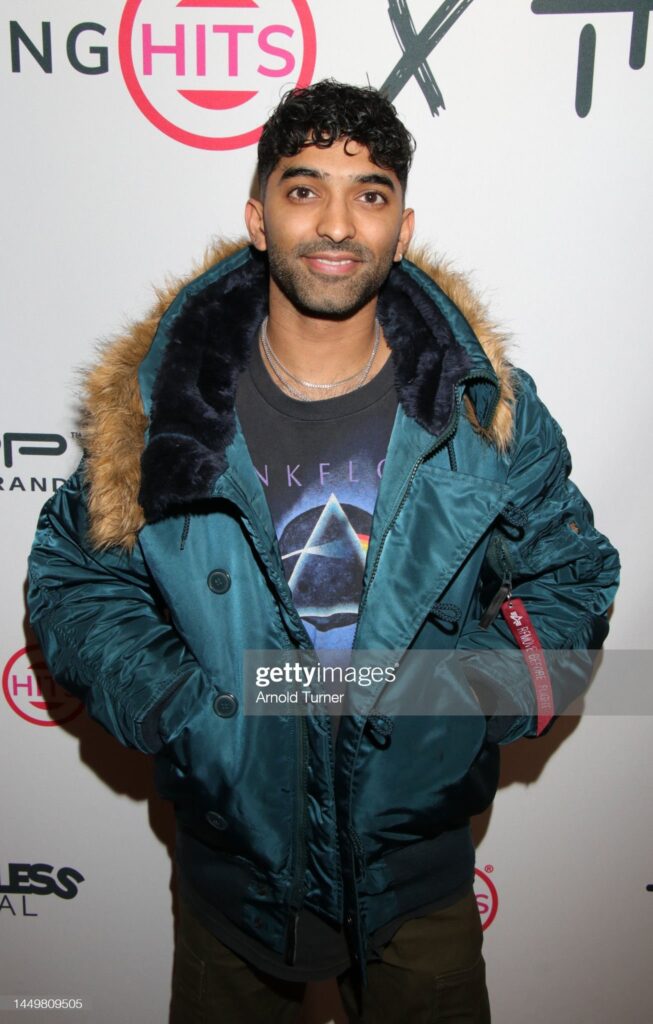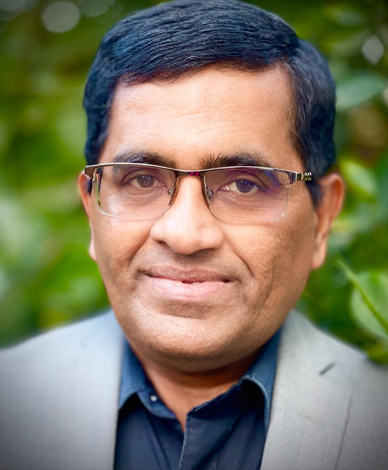 Dr.Mohanchandra KP was born in Kasaragod and brought up in Kotekar, Mangalore.He received Master's degree in Physics and Ph.D. in Materials Science from Mangalore University.Before moving to the US, he was a lecturer in the department of Materials Science, Mangalore University.Currently, he is working as a Senior Research Scientist at the Mechanical and Aerospace Engineering Department, University of California Los Angeles, and has been living with his wife Indumathi and daughter Pranathi in Los Angeles, CA, since 2000.
Dr.Mohanchandra served in various capacities on boards, committees of Karnataka Cultural Association, Southern California(KCA - SC) and is passionate about Yakshagana, Drama and other cultural activities.He is also one of the founders of Karavali - SC, an organization which serves to unite people from Karavali(Kasaragod, Dakshina Kannada & Udupi Districts) in southern California.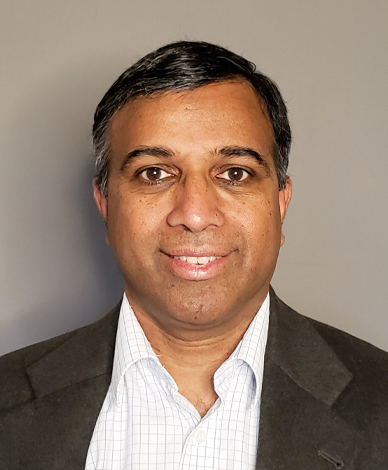 Scientist by profession in a healthcare industry, Dr.Shrdhara Alva has been living in California since 2004 with his wife Sujna and son Ishaan. Born and brought up in Karinka, Bantwal, finished early schooling around Neralakatte and Puttur.He received his Master 's degree in Chemistry from Mangalore UUniversity and PhD from Tata Institute of Fundamental Research, Mumbai. He moved to the United States in 1994 as a Postdoctoral Fellow at University of Massachusetts of Lowell.
Dr.Alva is an active member of Bunts Association of North America, served in various roles in the regional and national levels over the years. He has a passion for Yakshagana, and serves as the Secretary of Yakshadhruva Patla Foundation USA, organized to support the artists and the art. He is actively involved in the Tulu associations in the Bay area.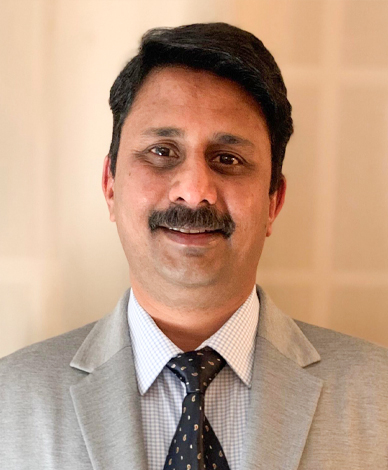 Prasanna Lakshman is a Technologist by profession with Computer Science background. He lives in Acton, Massachusetts with his family. He was brought up in Kolar Gold Fields (KGF) as a Tuluva where he did his early education and later moved to Bangalore and then to the USA. His dad is from Kavoor, Mangalore and mom from Sringeri and has roots in Udupi & Dakshina Kannada district.
Prasanna has been involved with the England Tulu Koota (NETK) since its inception and he is the current Secretary of this organization. He initiated and organized the spoken Tulu & Tulu script classes in the USA. He also knows how to read and write in Tulu. He is an active member involved with other local organizations as well. He loves music and likes to sing during his free time. He likes Yakshagana and watches it during his free time. He is a sports enthusiast and loves to watch Soccer, Cricket, American football and various other sports.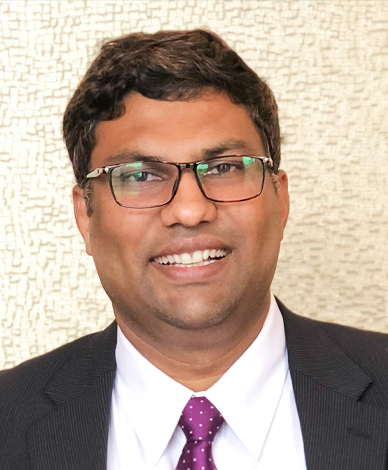 Techie by profession with Electrical background, living in Troy, MI since 2016. Born and brought up in Mattu Kopla, Udupi. He did Engineering from Mangalore University and Masters from Manipal University.Mother tongue is Tulu. Parents are from Mattu.Father is Laxman Rao, who is Naga Pathri & priest of Mattu Brahmalingeshwara Temple.
Engaged himself in various community activities related to Tulu, Kannada and religious activities.Back in India, he did volunteer service in temples and played a different role in various community groups. He is one of the founding members of Shivalli Kutumba of North America and currently serving as a President.
Very passionate about Yakshagana, engaged himself in Tulu Drama and other cultural activities. He is serving as lead committee members of the Detroit Yakshagana Sangha. Currently continuing learning Badagu tittu Yakshagana dance.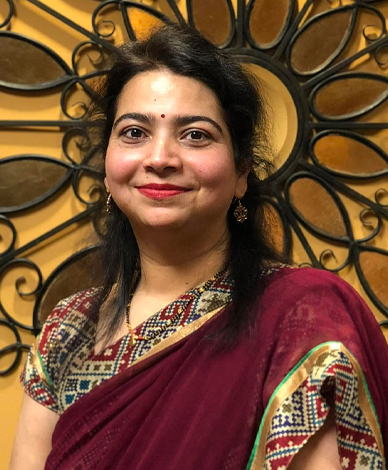 Prithi Shetty is a Computer Science Engineering Graduate from VIT, Belgaum and has been working as Project Manager for 16 years in IT industry.Minnesota has been her home for the past decade.Thanks to her father 's job in Vijay Bank, she has grown up in different cities in Maharashtra, Assam & Karnataka.Her parents are from Bailur & Pandibettu in Udupi district.Growing up outside Kannada, meant Tulu was the link to parents & extended family.Only as a grown up, did she realize the magnitude of Tulu reach. She is very fond of watching Yakshagana. Her sport is Running and she has completed 20 + Half Marathons & 2 Full Marathons.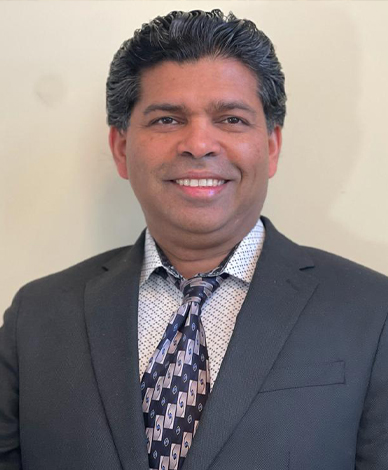 Dr.Rathnakar Sherigar has been living in the United States since 1995, currently resides in Roanoke Virginia since 2002 with his wife Reshma and 3 kids, Nikheel, Nikitha and Nishanth.He moved to United States from Delhi in 1995 to pursue Residency training in Internal medicine, Diagnostic Radiology, Interventional Radiology and Endovascular Medicine.Currently he is practicing at Carilion Clinic hospitals Roanoke VA and VAMC Salem Virginia. He is an Associate Professor of Clinical Medicine at University OF Virginia Charlottesville, VA.
Born and brought up in Maala Karkala.His father is from Maala and mother is from Kellaputhige - Marnad in Moodabidri. After his early education at Sri Gurukula primary school, he completed PUC at Bhuvanendra College Karkala. He completed his Medical School in Mysore and additional post doctoral study at University of Delhi.
He is actively involved with Association of physicians of Indian subcontinent and other Indian associations. He is a strong supporter of Indian heritage and culture. His wife is an accomplished Bollywood and bharathnatyam dance artist.He loves playing chess and Badminton.
He is very enthusiastic about Tulu culture including yakshyagana, Booths Kola, Tulu Nataka, Tulu Movies and tuluva parampare.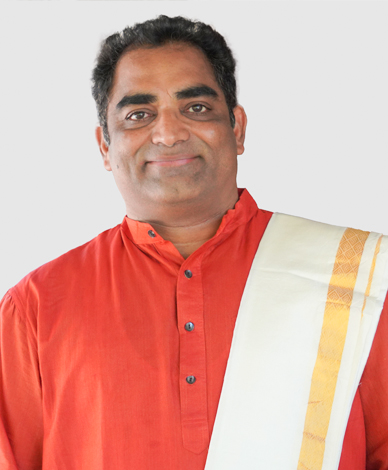 A Software Engineer by profession, Subhas Shetty moved to the US in 1999 to Lowell, MA and has been living in California Bay Area since 2003 with his wife Prajna, son Dhyan and daughter Aaadhya. He was born and brought up in Kowdoor in Karkala Taluk with early education in Kanajar and Bailur.After completing his engineering from NMAMIT and a short stint in Bangalore, he moved to US.
Subhas is an active member of Bunts Association of North America and involves himself in promoting Yakshagana, Tulu movies and any other activities to support Tulu language and its culture in the US.
Growing up in a family of amateur artists and litterateurs, Subhas has immense interest in preserving, protecting and developing Tulu language and the cultural heritage of the land.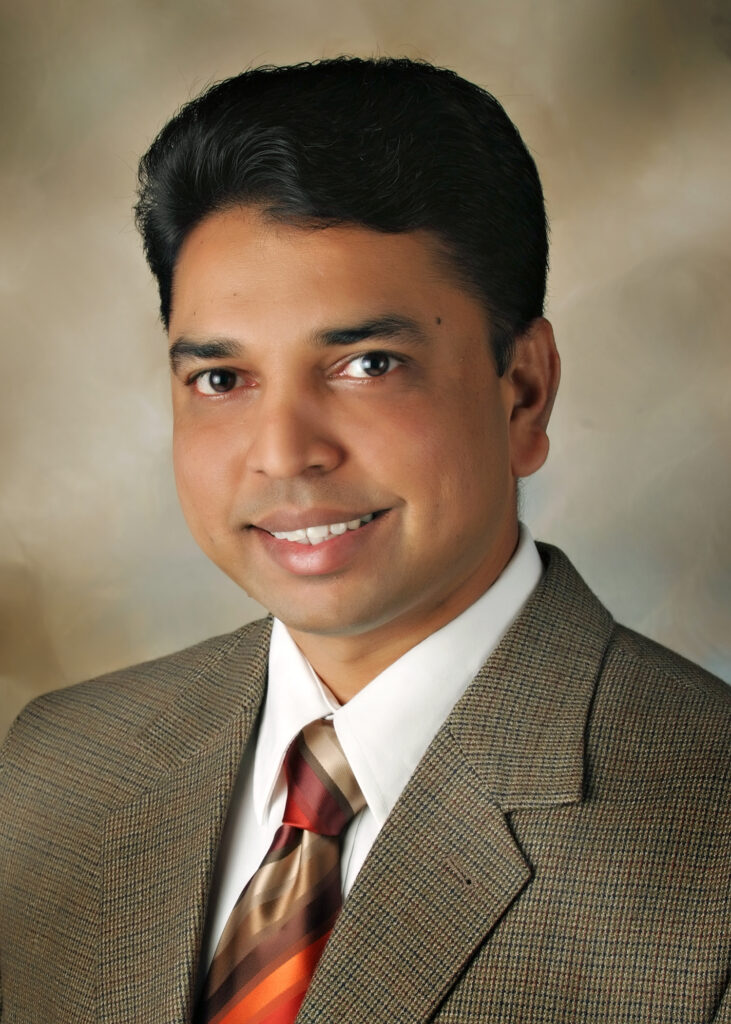 Roshan Pais hails from Karkala and grew up in the village of Miyar. After his initial schooling in Karkala, he graduated from the medical school at KMC, Mangalore in 1999, followed by post graduate studies in Medicine at KMC, Manipal. He worked as assistant professor in the department of Medicine at Manipal for 3 years. He emigrated to the US completing his residency at New York Downtown hospital of Weill Cornell University. He has been the medical director of the department of Hospital Medicine at the local hospital in his town since 2009.
Despite Konkani being his mother tongue, he has been an ardent fan of Tulu language and culture. He feels proud to embody that heritage and enjoys speaking Tulu. He has lived in Kentucky for the past couple of decades with his wife and 2 children. He has been the past president of BlueGrass Kannada Koota of Kentucky. In his leisure time, he likes to play tennis, ride his motorcycle and travel.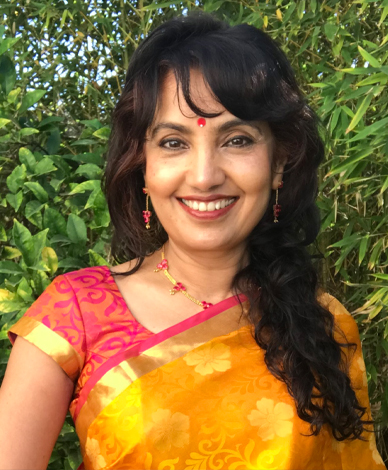 Anitha held program leadership positions for software products at California based multinational technology companies. Along with a software management career, she has pursued her passion for social development in underprivileged children's education, holistic health, cultural heritage and brings 20+ years of social impacting experience.
Born and raised in coastal city Mangalore listening to sweet sounding Tulu bridging the hearts, and cherishing Tuluva culture being the way of life. Tulu speaking families from both parents' side, mother from Puttur and father from Mangalore. She has performed singing, semi classical dance and yakshagana at cultural events in the bay area. Lives in the San Francisco Bay Area with husband. Enjoys travel, yoga, gardening, painting and community events.
Anitha formed Tulsi-Tulu Koota, North California in 2021 with the purpose of preserving Tulu language and culture, and drove local Tulu community events. She founded a holistic health services company in 2015 and trained communities on Yoga and Ayurvedic lifestyle. She was an active member of executive/functional committees of nonprofits dedicated to underprivileged children's education (ASHA for Education, FFE), community health (IndiaCC, AOL) and culture (Kannada Koota, BANA, FOG).
Umesh is passionate about Yakshagana, cultural stage activities and artwork.Besides charity work, he is actively involved in Tulu and Kannada community organizations.Umesh is the founding president of Triangle Tuluvere Chavadi, North Carolin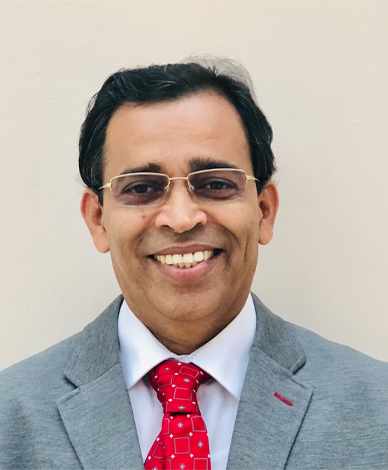 Bhaskar Sherigar has been living in Andover Boston MA since 2008 with his wife Shailashree and kids Abhishek, Aniketh and Ansika. He moved to the United States from Bangalore after the startup he was working on was acquired by a US company. He is working in the field of Digital Video Technology-VLSI-IC Design, and named in 7 granted, 11 pending United States Patents as an Inventor. He has published research papers in national and international conferences.
Born and brought up in Maala Karkala. His father is from Maala and mother is from Kellaputhige-Marnad in Moodabidri. After his early education in Mala-Karkala, had his Engineering education in Bagalkot and National Institute of Technology (NITK) Surathkal, India. He served as a Lecturer in Nitte Engineering college for a short period of time.
He is one of the founding members of New England Tulu Koota (NETK) Boston USA and instrumental in driving its growth as President for two terms. Bhaskar initiated the mammoth task of bringing all tuluvas of the United States and Canada and sowed the seed for AATA. The love for tulu from people of USA & Canada resulted in formation of AATA, he was unanimously elected as the founding president and laid a strong foundation. A fervid enthusiast of Tulu Language, Literature, Culture and actively involved in Tulu drama, skits, dance, Yakshagana, etc. Bhaskar prides himself for knowing how to read and write in Tulu script. Besides Tulu Koota, he is also involved in Kannada Koota and an active member of other local Indian Associations. He is passionate about giving back to society in his own capacity by helping underprivileged schools in India.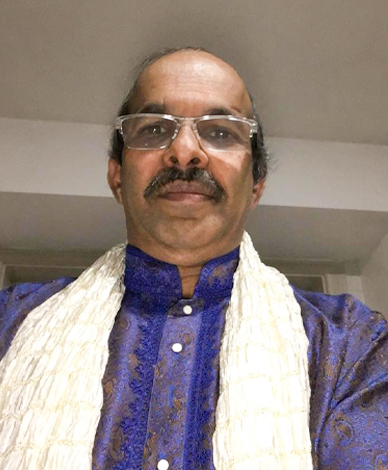 Born in Moodubelle, Udupi district, Fredrick Fernandes is a post graduate in Personnel / HR management. He has been working in the field of HR in the IT Industry for the past 30 years. He has been associated with New England Tulu Koota (NETK) since its inception. He speaks Tulu, Kannada, Konkani fluently and has been founding Secretary of NETK. Besides NETK, he is actively involved with MCA – New England, an association of Mangalorean Catholics from New England for the past 20 years.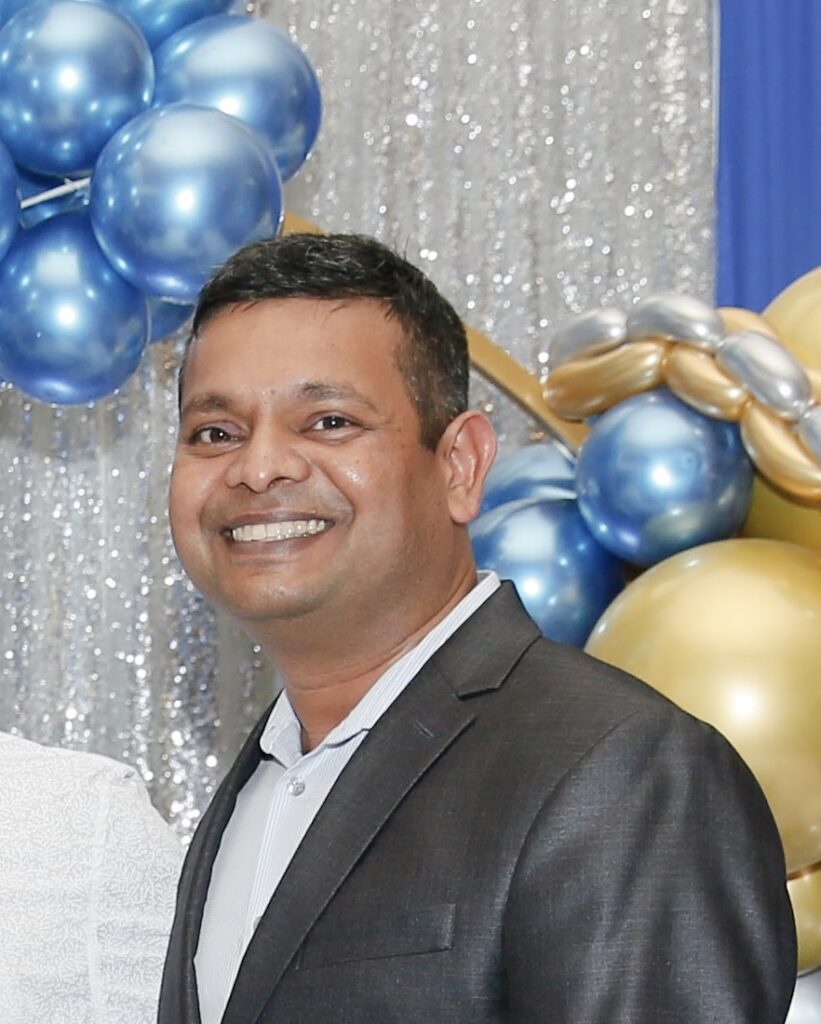 Working as an Senior Application Specialist for Schneider Electric Automation Division, came to the USA in 2006. Due to the project work had been traveling between many states both on the east coast and west coast side. Finally settled down in New York Long island for the past 10 years. He lives with wife Kavitha and daughter Ishana.
He was born in Mudarangadi, a small village near Padubidri. Did his studies in Mulki and completed his Engineering from NMAMIT Nitte. After a couple of years of Job in Pune in the field of Automation, went to South Korea/Japan for a Job contract.
Father is from Ulluru and mother is from Mudarangadi. Prominently speak Tulu with family and friends. Had been an active member in Kannada Koota with various volunteering work and recently selected into EC committee for the year 2023 to 2025. Also been designated as Director for AATA 2023 to 2025. Love outdoors and always like to be with nature either may be planting or trekking/camping. Love to help underprivileged in any ways he can.
Whenever meet Tuluva he cannot stop talking in tulu.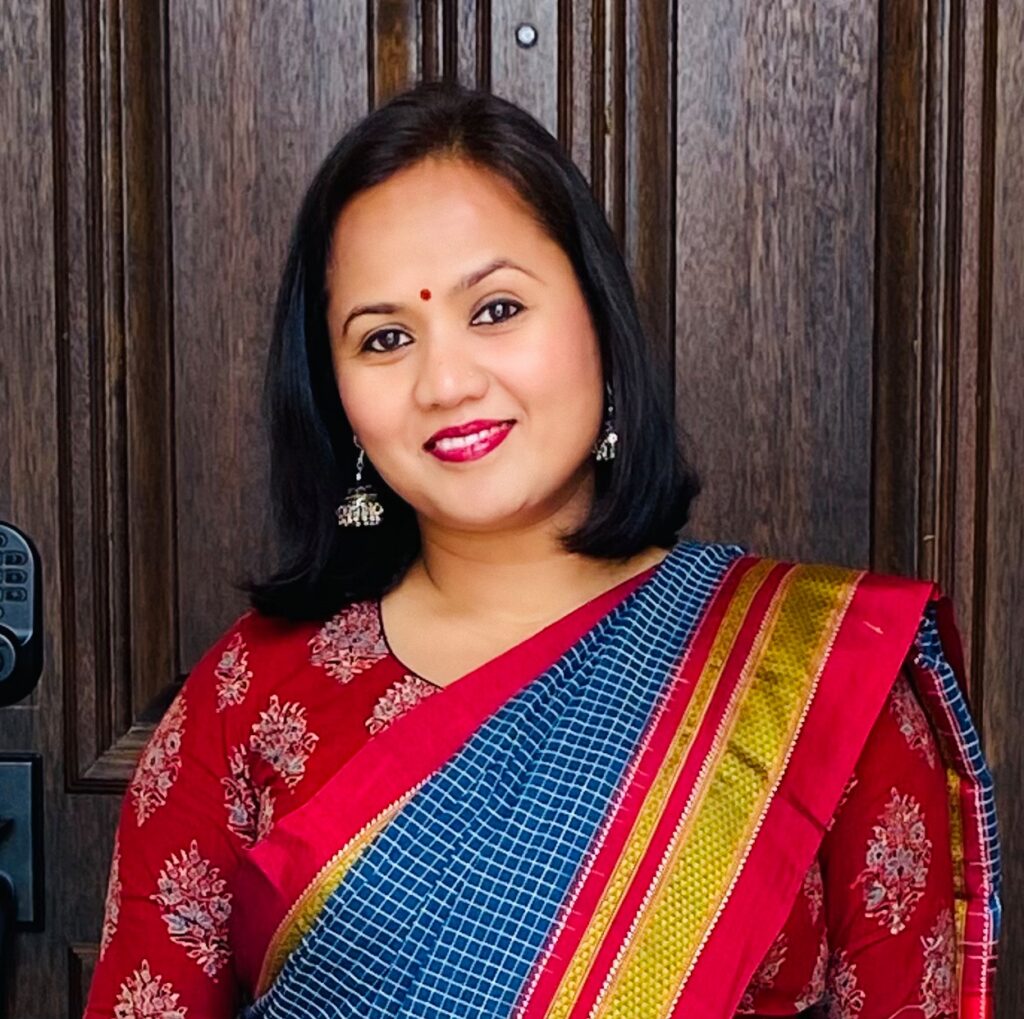 Anusuya Poonja, a native of the vibrant city of Mangalore in Karnataka, India, embarked on a remarkable journey that seamlessly interweaves technology, artistry, and community engagement. After completing her engineering studies at NMAM Institute of Technology in Nitte, she ventured into the dynamic world of technology, contributing her skills and expertise to renowned companies such as HCL, Motorola, and Intel. Today, she stands as a seasoned Technology Consultant at Lumenci Inc., where she continues to excel in her professional endeavors.
However, beneath the veneer of her impressive career lies a profound passion for Bharatanatyam, a classical dance form that has captivated her heart and soul. Anusuya is not only a dedicated practitioner of this ancient art but also a nurturing teacher, passing on the traditions and artistry to the next generation through her Upasana School of Indian Performing Arts. Guided by the wisdom of her Gurus and elders, she has channeled her deep devotion into creating a space where others can discover and embrace the same art that has moved her profoundly.
For the past 16 years, Anusuya has made Austin, Texas, her second home, where she resides with her loving husband Sunil Ramachandra and their two children. By day, she excels as a Technology Consultant at Lumenci Inc., but her evenings and weekends are dedicated to the enchanting rhythms and graceful movements of Bharatanatyam.
Beyond her professional and artistic pursuits, Anusuya is an active and cherished member of the Austin Kannada Sangha, Austin Tulu Koota, and Namma Austin Bunts. Her dedication to fostering cultural connections is exemplified through her instrumental role in conceptualizing and organizing numerous dance productions for these organizations. Her talents have graced various prestigious events, including AKKA, NAVIKA, BANA, Yoga Conventions, and many more, both in the United States and her beloved Karnataka, India. She has also won the Best Actress award in the Texas Kannada Short Film Festival held in 2021 for her leading role in Kannada Short Film – GAHANA.
In the tapestry of Anusuya Poonja's life, technology, art, and community service intertwine seamlessly, creating a vibrant mosaic that enriches both her own existence and the lives of those fortunate enough to share in her passions and endeavors.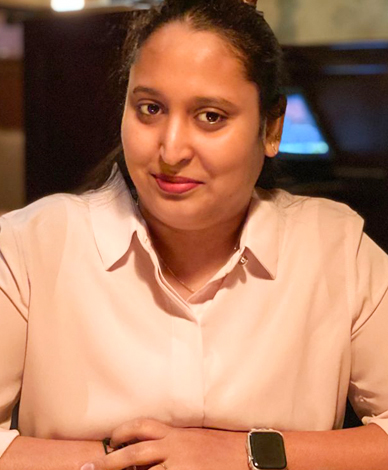 Mohair Shetty is the current president of New England Tulu Koota (NETK) Boston USA. A multi talented personality interested in cultural activities, acting sports etc. Mohair also acted in Tulu movies.
Mohair lives in the Boston area with husband and kid.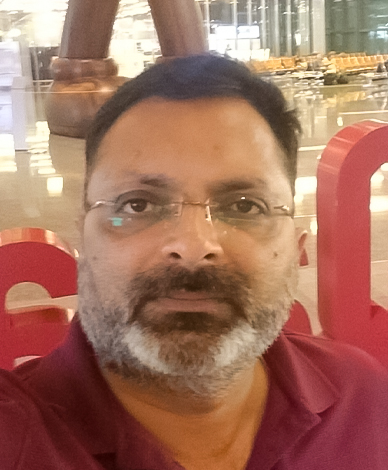 Sukumar Shetty - goes by Kumar, is a transportation specialist and is currently engaged for a transportation company in Atlanta, GA, as an operations manager.Both his parents are from Padubidri - Avaral Matt and being the older child in the family, was born in Padubidri and later pursued school and college in Mumbai. Tulu has been the primary language of communication at home and also around his native places in Padubidri and with relatives.Moved to the USA, in 2010 and since then he had been in and around Atlanta, GA, with his wife Kanthi Shetty.He is an active volunteer of Shri Krishna Vrundavana Temple, Atlanta, GA and also a member of BAANA.Loves to interact with Tulu speaking individuals and watch a lot of Tulu channels online.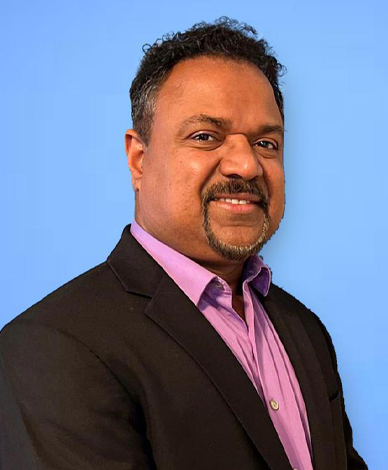 Born in Kumbashi (Anegudde) and brought up in Santekatte Udupi and Mumbai. Did early schooling and college at St. Xavier's College Mumbai, Joined Hospitality Industry at the age of 21 also worked 16 years at Royal Caribbean International. Currently living in Long Island NY since 2002 and partnered with AOA Bar and Grill NYC.
Married to Sudha Kanchan with one son - Aryan.
A big proponent of Tulu language and talks only in Tuluand Kannada at home and with family. As a family they have made it close to compulsory to visit Udupi/Kundapura at least once or more every year and have done this since 2020 until COVID.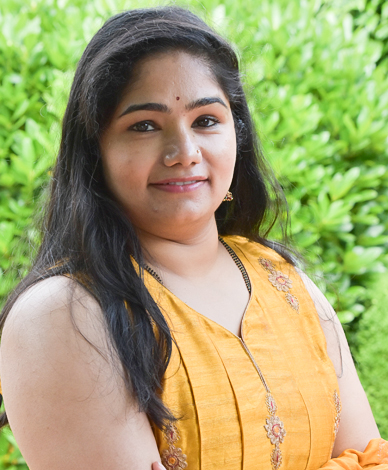 My name is Pavthra Shetty.I was born and raised in Bhadravathi, India.My father is from Agrabail, Udupi and mother is from Katkeri, Kundapura. Currently, I am a homemaker living in Snoqualmie, Washington State.I love dancing, outdoor activities and travelling to new places.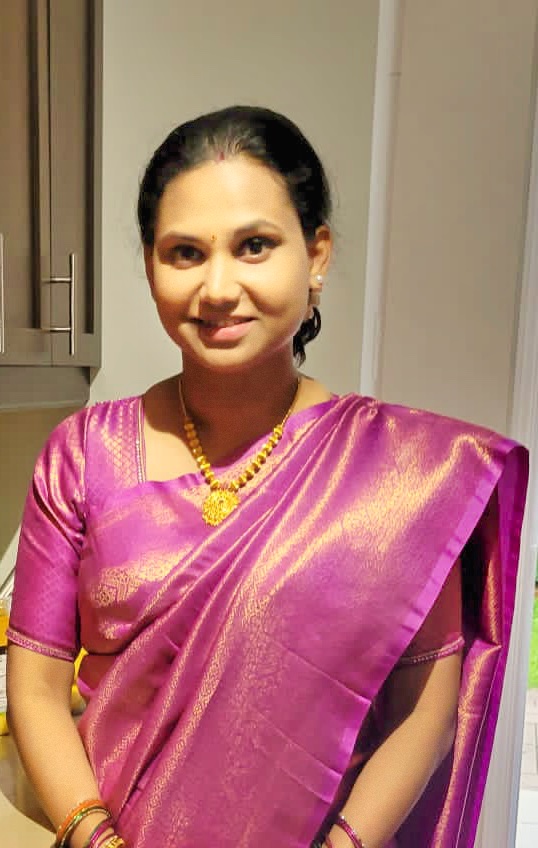 Sulatha works as a Technical Architect in Software Development and resides in Montreal, Canada. Her Mother is from Hiriadka and Father from Shiroor. Her Father served in the Army which took her to many places. Was born in Chennai and grew up in Jammu, Delhi and Kolkata before settling down in Bangalore where she completed the rest of the Schooling and Engineering. Even though she lived outside Tulunadu, her family always spoke Tulu at home and made yearly trips to Udupi to spend a good amount of time with grandparents and the rest of the family. She is married to Vivek who was born and brought up in Mumbai. She moved to the USA along with her husband in 2014 and lived in Wisconsin , Connecticut and North Carolina before moving to Canada.
Two of her sons(aged 6 and 1) keep her busy most of the time. But when free, she likes to travel , read and explore nearby areas.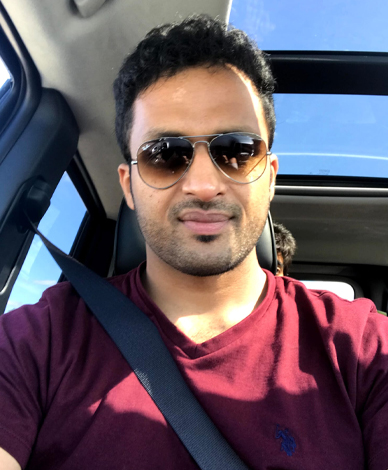 Born in Mangalore and raised in Bangalore has always been very much associated with his roots(tulunadu) and the tulu language.His parents made sure that the whole family visited their hometown at least twice a year growing up, which has kept him attached to the culture and traditions of tulunadu.Prajwal 's paternal house is in padubidri (Santoor) and his maternal house is in Kaikamba.
Prajwal Moved to the U.S.to pursue his master 's in the year 2012 and has been living in Detroit, Michigan ever since. Married to Akshatha Shetty for 2 years now and they have been actively participating and serving in the kannada koota and other Indian community related events in Michigan.
Prajwal along with his friend(Manas) started the Michigan Tulu Koota group to unite and bring together all the tuluvas in the Michigan area. The group started off as a community with only 4 members and today it proudly boasts of having over 100 families come together as one. Prajwal has also actively participated in many Stage shows, tulu natakas and even a few short movies.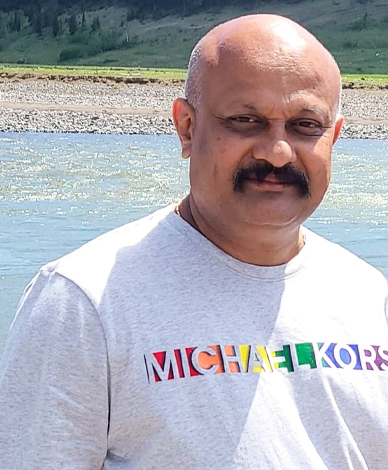 Chemical Engineer by Education.Born & Brought up in BOMBAI(as we all say it) Mother from Ambalpady(Syndicate Bank) & Father from Upoor. Kavathar(Mulky) - is my Native home.
I work as Sr Project Manager for HCL America Inc.Stay in Minneapolis since 2012. With Wife Preeti & Daughter - Thanishka
Do a lot of biking & walking.I enjoy walking even in the most terrible winters. Watch & hear a lot of Tulu natakas & Videos.Have seen some good Atas in 1990--2000 Very Fluent in speaking Tulu.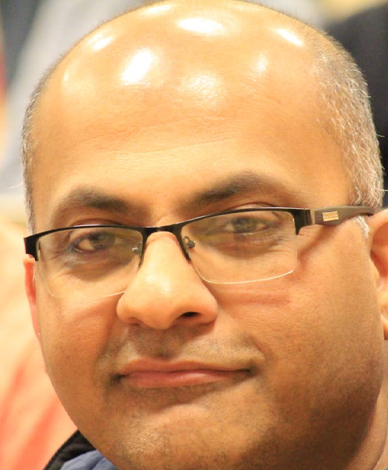 Umashankar Kadambar was born in Mangalore and brought up in Khopoli, Maharashtra where his dad used to work for Zenith Steel Pipes. His dad is from Kadambar(close to Manjeshwar) and mom from Neermarga.
He moved to the US in 2007, but has been living in St Louis since 2013, with his family(wife and twin daughters).He works as a Project Manager - ERP implementation. Actively involved as a volunteer in several not for profit organizations promoting Bhartiya Classical music and Yakshagana.
Speaks Tulu at home with family and is connected to his roots in Dakshina Kannada and Udupi.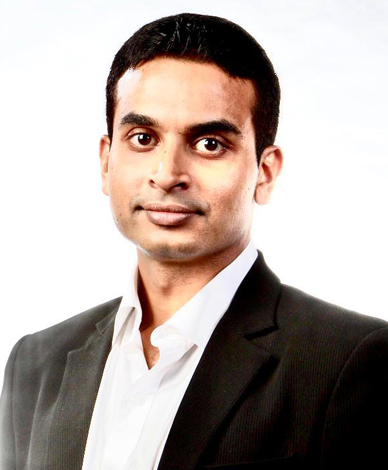 Siddharth pursued his Master 's in Electrical Engineering from Texas A&M University and moved to Houston, Texas in the year 2011 where he started working for an Oil and Gas company as an Electrical Design Engineer in Automation.
Active member of Bunts Association of North America and currently the BANA regional Representative for the Southwest region.He is actively involved with Bhajane, volunteering, fund raising and Charity events as part of the Houston bunts group. He also is an active member of the Houston Kannada Vrinda and the Udupi temple and has served both those organizations in various capacities.
Born and raised in Bangalore where he did his schooling and Engineering.His roots are from the very heart of the Tulu speaking region Mangalore. Paternal ancestral home is in Kolnaadu and mothers native place is Kinnigoli near Kateel.The regular visits to grandparents place have kept him rooted to the Tulu culture and watching festivities like Kambala and Buta Kola have made him appreciate the Tulunadu traditions.He has participated in several cultural programs like singing, dancing, drama, short movies and the most beautiful yet most challenging art form Yakshagana which he performed in Houston, Texas in 2019 for a Kannada Sangha event. Siddharth has had the privilege to represent the country in swimming at the World Swimming Championship 2012.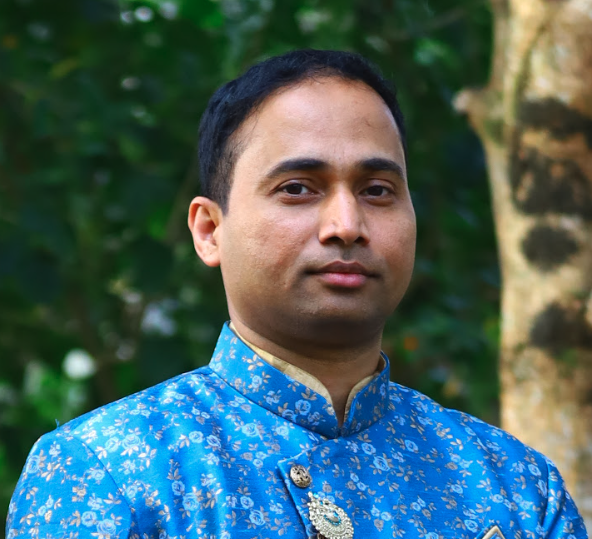 Born in Sanoor village of Karkala Taluk, completed his Bachelor of Engineering from NMAMIT Nitte. Then completed his M.Tech and Ph.D from IIT Madras and Post-doctorate at the University of Warwick in England. Moved to US in 2013 and has been living in the bay area ever since with wife Ravikala and 6 year old son Srivatsa. Currently working as System Engineering Manager in a 3D printer development company in the bay area.
Deeply influenced by Indian values and culture and specifically the culture of Tulunadu. Participated in multiple Tulu drama plays during high school and college years as a member of local youth clubs / Yuvaka Mandalas. Has keen interest in the local art forms such as kola, kambala, yakshagana etc.
Active member of the North California Tulu group "Tulsi". Other interests include some of the outdoor activities such as volleyball, tennis, and swimming.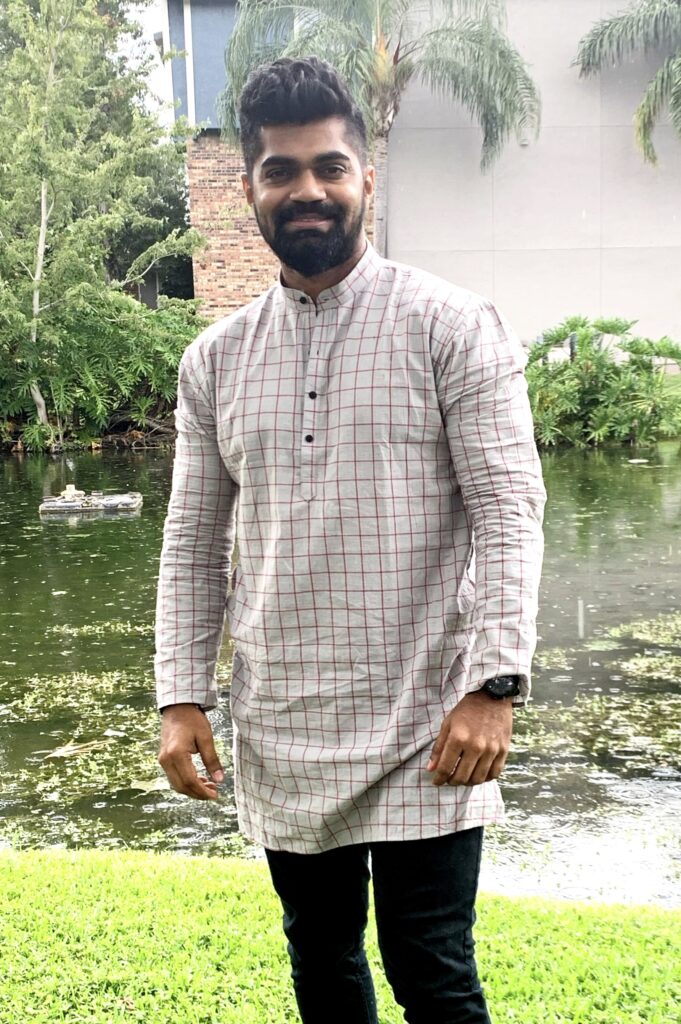 Deethesh D Suvarna was born and brought up in Mangalore (Derebail Konchady, Bajpe) .He is Engineer by profession , completed his Bachelors in NMAMIT Nitte Karkala.
He moved to USA in 2017 in Tampa FI. Currently working as a Data Architect in Finance Domain Industry .Outside of work, Deethesh enjoys Music, Fitness,Sports(Football,Cricket),Travelling,Cultural events ( Bhajan, Chende,Serving Temple related activities).Music being my mood changer - currently I am pursuing my Hindustani Class under Guru Vageesh Bhat (S/O - late Dr. Shyamala G Bhave). He performed various live Events in Mangalore Deethesh loves Indian Classical music and also Rock songs.Last but not the least TULU is always my first language which brings lots of love in me .
Deeply influenced by Indian values and culture and specifically the culture of Tulunadu. Participated in multiple Tulu drama plays during high school and college years as a member of local youth clubs / Yuvaka Mandalas. Has keen interest in the local art forms such as kola, kambala, yakshagana etc.
Active member of the North California Tulu group "Tulsi". Other interests include some of the outdoor activities such as volleyball, tennis, and swimming.
Roshan Puttur is a Technologist by profession Responsible as Client Partner from French based Digital technology provider for his Chicago based Banking Clients. He is an Engineering Graduate from Mangalore University and has his general management program from University of Virginia.
He is currently living in Vernon Hills, Illinois with his wife Mamtha, daughter Dhanvi and son Krithik. Born and raised in Sullia/Puttur(Mangalore Dist.) enjoying real tuluva culture with being the way of life. Member of the Tuluva family, both parents are from Puttur.
He loves music and likes to sing during his free time. He likes Yakshagana, Bhoota Kola and supports/Sponsors its developments whenever he gets opportunity. He loves to Travel, Enjoy fishing, watch Soccer/Football, Play Cricket and Kabaddi.
Roshan was involved with New England Tulu Koota and blessed to have the opportunity to serve for 6 years as Executive member of NETK. He is a big proponent of Tulu language and happy to contribute anything to develop Tulu culture and language. His dream is to continue to serve for tulu Mother through AATA .
Two of her sons(aged 6 and 1) keep her busy most of the time. But when free, she likes to travel , read and explore nearby areas.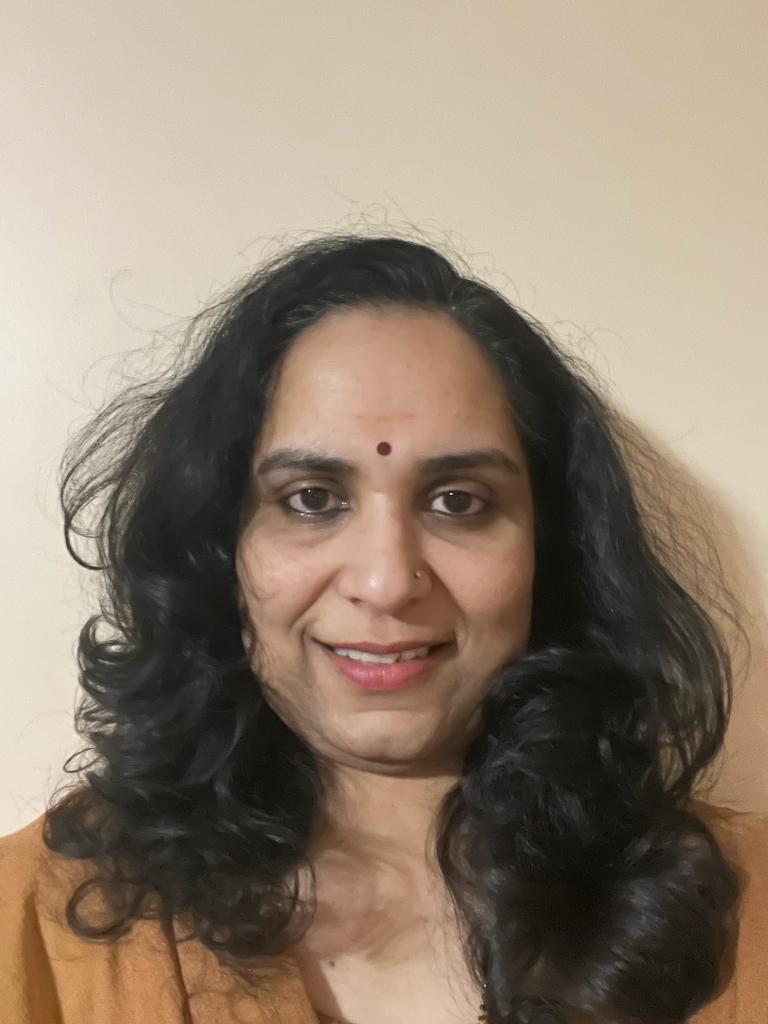 Sushma Jayachandra is an IT professional from Mangalore. Currently, she lives with her husband and 2 sons in the suburbs of Pennsylvania. She has been actively involved with Chinmaya Mission and Interfaith activities outside her work life. She credits her outlook of ife to her upbringing and the mosaic-like culture of Tulunadu. She is grateful to be a part of AATA which has been like a home away from home. She hopes her sons will have the same exposure she had being a Tuluva and keep the rich heritage alive in this part of the world.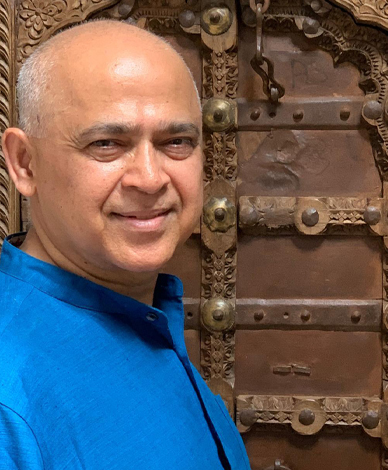 Bheem Bhat is originally from Alike Village of TuLunadu, near Vittala town.Studied BSc in St Aloysius College, Mangaluru, MSc in KMC, Manipal & PhD(Medical Microbiology) in WHO center, Delhi U, and Post - Doctoral Research at Wash Uni Med Sch, St.Louis, MO.Worked as a BioPharma R & D scientist for 20 + years in the suburbs of Philadelphia.
Once retired from Scientific Research, Bheem has been serving the local community members needs in Real Estate as a Realtor and in Yoga as a Certified Yoga Instructor. He has also been volunteering for 15 + years enthusiastically as a Judge for Science Fairs K4 - K12 to encourage local budding scientists and as a mentor for K4 - K12 in science & service projects.He has been a supporter of the vision and mission of several service organizations including SEWA international, AIM for SEVA, Shankara Eye Foundation & Ekal Vidyalaya. Bheem has been involved in promoting culturally enriching organizations such as Chinmaya Mission Balavihar, Sruti Classical Music & Dance Society of Philadelphia, local Kannada Koota & Havyaka Association North East chapter.Bheem also got an opportunity a few years ago to serve as the President of Havyaka Association of Americas.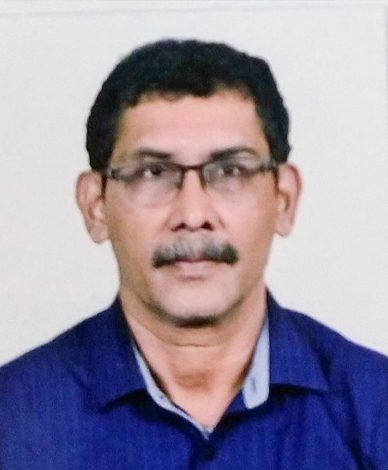 Guru Prasad is a Mechanical and Aerospace engineer and originally from Udupi.He worked as a scientist for ISRO and came to Orlando, Fl in 89. He persued his MS and PhD at Univ of Central Florida and was a scientist at Simulation Institute and adjunct faculty.He worked at Lockheed Martin Advanced Technology labs and at Aximetric building simulators and simulations for aerospace and military.Dr.Prasad was a volunteer at Hindu Univ. Of America, Hindu Society and organized lectures, Yakshagana, concerts and founder at Orlando Kannada Sangha and in organizing AKKA conf. in Orlando.He was founder of Topie.com set to promote hitech startups in C.Florida.Dr.Prasad developed an Indic keyboard and one for Tulu also. He is currently in India for last four years and started Kanaada Phonetics for manufacturing and establishing language labs in Tulunad and Made in India Indic keyboards to promote digital literacy of Tulu.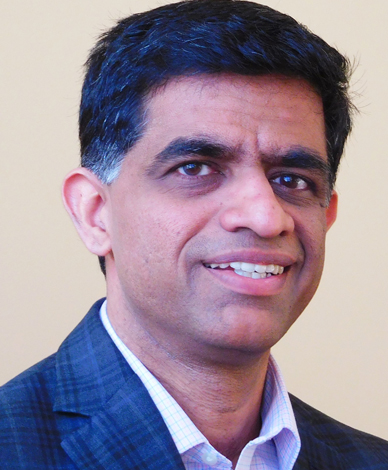 Born and brought up in Kukke Subramanya.Works as Senior Director of IT for a fortune 500 company in Chicago. Past president and advisory board chair of Vidyaranya Kannada Kuta, Chicago. Founding member and chairperson of Shivalli Kutumba of North America.Founding member of KAVANA, USA.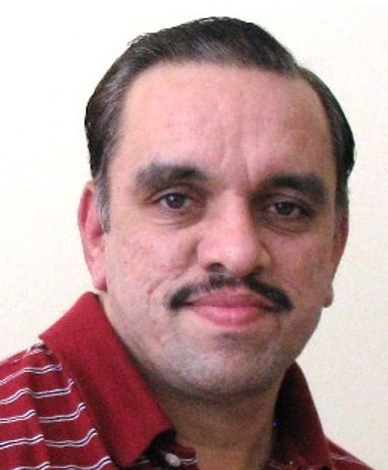 Born and brought up in Maala village of Karkala taluk, Udupi district, studied in Kannada medium till SSLC. He did his Engineering in Computer Science from Govt BDT College of Engineering Davangere.After working for a Govt of India enterprise at Delhi and Hyderabad, he moved to the USA in the year 2000. Now he works for IBM as a Software architect and lives in the Washington DC area with wife Sahana and son Srujan.
With keen interest in Kannada language, literature, culture and fine arts, Srivathsa Joshi is an active member of the Kaveri Kannada Association of Washington DC.As a hobby, Srivathsa Joshi started writing for Kannada newspapers and periodicals.From past 18 years he has been writing weekly columns in various Kannada news portals and newspapers such as thatskannada.com, Vijaya Karnataka and Vishwavani.Till date 13 books of these column write - ups have been published, of which 5 have made it to the Library of Congress - world 's largest library located in Washington DC. The present weekly column 'Tiliru Torana' in Vishwavani, gets published every week as podcast too and is quite popular in social media.
Srivathsa Joshi has been publishing a weekly series titled 'Swaccha Bhaashe Abhiyaana' in social media since past 3 years, about correct grammatical usage of Kannada.Many have found it quite useful in refreshing their Kannada knowledge.
Last but not the least, Tulu is one among nine languages Srivathsa Joshi is conversant with! (Marathi, Kannada, Konkani, Samskritha, Hindi, Telugu, Tamil, and English the other eight)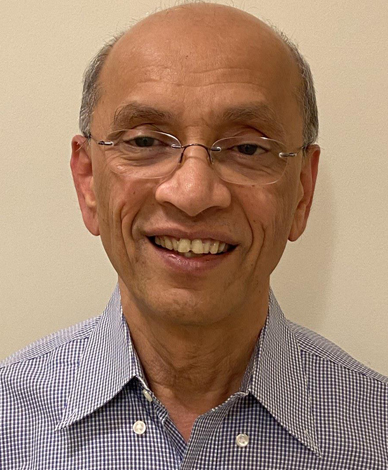 Sudhakara Rao is a chemist by background and an IT professional by career. He hails from Bantwal Tq of Mangalore district and did his Masters in Chemistry at Mysore University. After obtaining his Ph.D. from IISc, Bangalore he moved to Boston where he has been staying for the past 35 years. He engages himself in numerous community activities related to art, language and culture, particularly in relation to Kannada and Tulu. Over the last two decades, he has served in the local Kannada and Tulu Kootas under various capacities including as president. Currently he is heading the charity wing, Seva Mandaara, of New England Kannada Koota. He and his wife, Usha Rao, founded the charity organization, Kala Tarangini, to support programs that facilitate inculcating various traditional art forms of India in the 2nd generation Indians here in the US. Sudhakara runs weekly SuktaDhama classes where the attendees learn a methodical way of chanting Sanskrit verses with a touch of grammar. He is instrumental in running monthly Bhajans through Bhajana Tarangini and yearly Navaratri series called "Mane Maneyalli Navaratri" through GKVV.